Little Marlow Parish Council
Roger Randall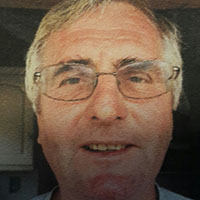 I was born at Westhorpe Farm, Little Marlow and was educated locally.
I have been married to my wife Janice for 40 years and have 2 daughters and 2 grandchildren. I am a third generation farmer at Westhorpe and have farmed myself for the last 48 years. I also run a successful leisure business along with my wife and family.
For many years I have been actively involved in running the Royal South Bucks Agricultural Society spending 2 years as chairman.
I am a hands on type of person, not one to sit around just talking, but to get stuck in and deal with matters as they arise. I look upon myself as being a representative of all parishioners, acting responsibly and being responsible.
I am passionate to ensure that any developments carried out within our community are done so with proper consideration of both social and environmental concerns.
I really hope I can do something positive for my community.