Little Marlow Parish Council
Anthea Falk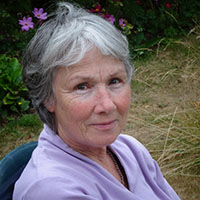 I have lived in the village for over 40 years. During this time I have been actively involved in most aspects of village life. My children went to the nursery in the Pavilion (in fact my son was a 'founder member'), they went to the village school and I was both a governor and on the PTA of the school.
We have, as a family, been at just about every village fete over the years, both because one or other of us has been on the committee or because we have had a stall. The cricket club has also been an important part of our family life. I attend Little Marlow Church, where my son was married and family members are buried.
We love living here and are very keen to see that the best happens for Little Marlow. As a Parish Councillor I hope to be able to make that sure that comes about. I hope that anyone in the parish feels they can raise issues that concern them with either me or any other Parish Councillor and that Little Marlow parish will continue to thrive in the very best way possible.